<- Back to overview



FiveThirtyEight

The NFL Really Does Revolve Around Tom Brady

An interactive project looking at the quarterbacks connected to one another through the history of touchdowns in the NFL.
See the project
live on FiveThirtyEight.com
_
Role: Data analysis, Design, Development
Development in collaboration with Jay Boice.


Design and exploration

---
The first step of this project required time to wrap my head around the data and to think about how readers might want to explore it. Fairly early on, I wanted to try different metaphors to create a scene for the readers to drop into – a parliament, galaxy or city of touchdowns. During this phase, I also pulled the data (every touchdown in NFL history) into R in order to get a better understanding of which quarterbacks and receivers had sizeable networks.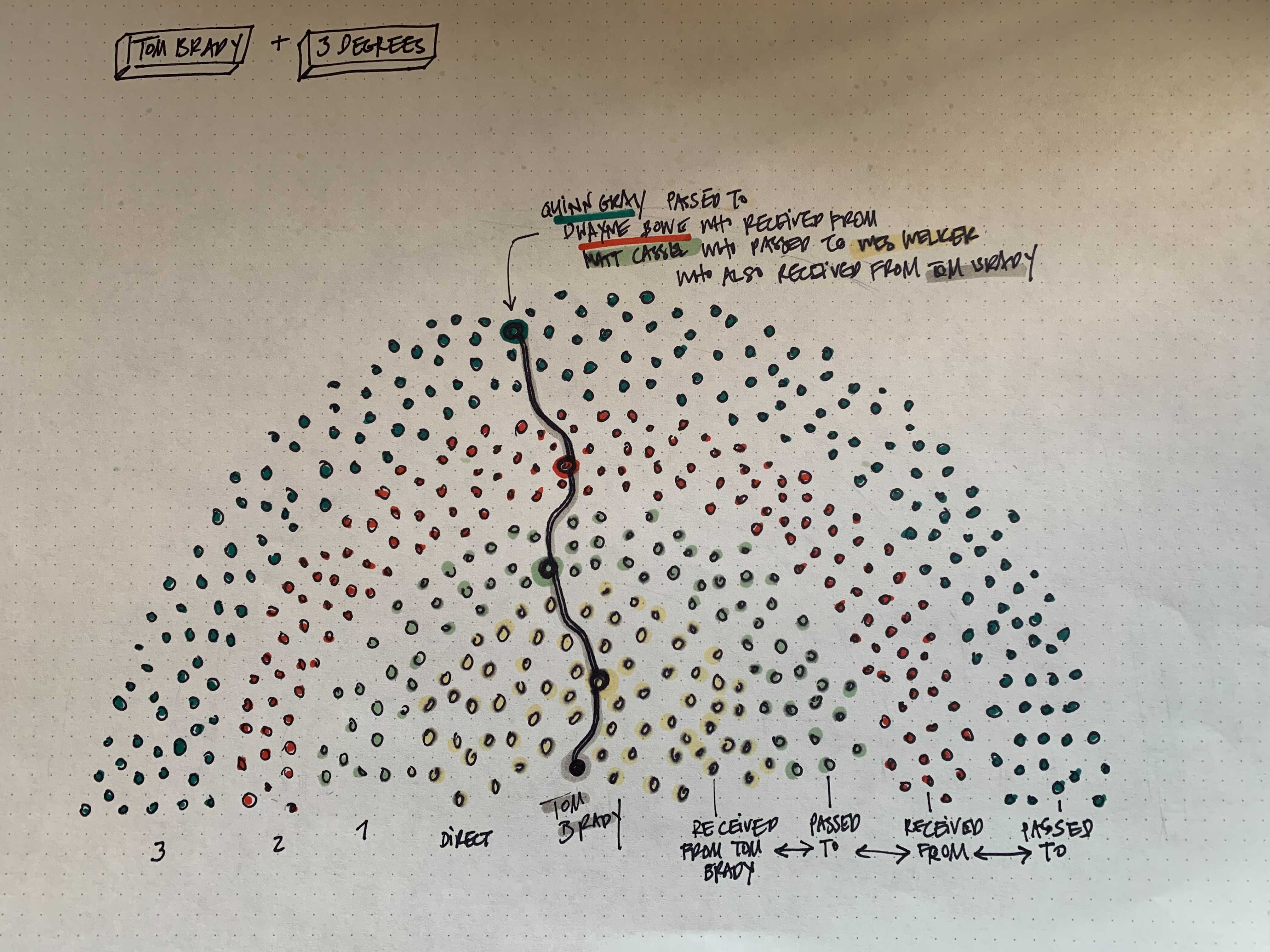 Narrative sketching

---
During the next step, I moved into low-fi sketching of possible flows. I decided to develop two possible directions: explorative and explanatory. The explorative experience would drop the reader on their own fairly quickly and the explanatory would take a more guided approach to the data. In the end, the decision to move toward a more exploratory approach was based on discussions I had with editors around target audience. We expected most of the readers to be big enough football fans to have the knowledge to dive right into choosing quarterbacks and understanding their connections.


Digital mocking
---
As the final step before moving into code, I created digital mocks in Sketch in order to work out more of the finer interface elements and intended interactions. Because the parliament-style "hero viz" was something we knew we could implement fairly easily, this layout took precedent in the digital mocks. However, I quickly sketched a couple other directions once we had data on the page as we knew we would likely iterate on it.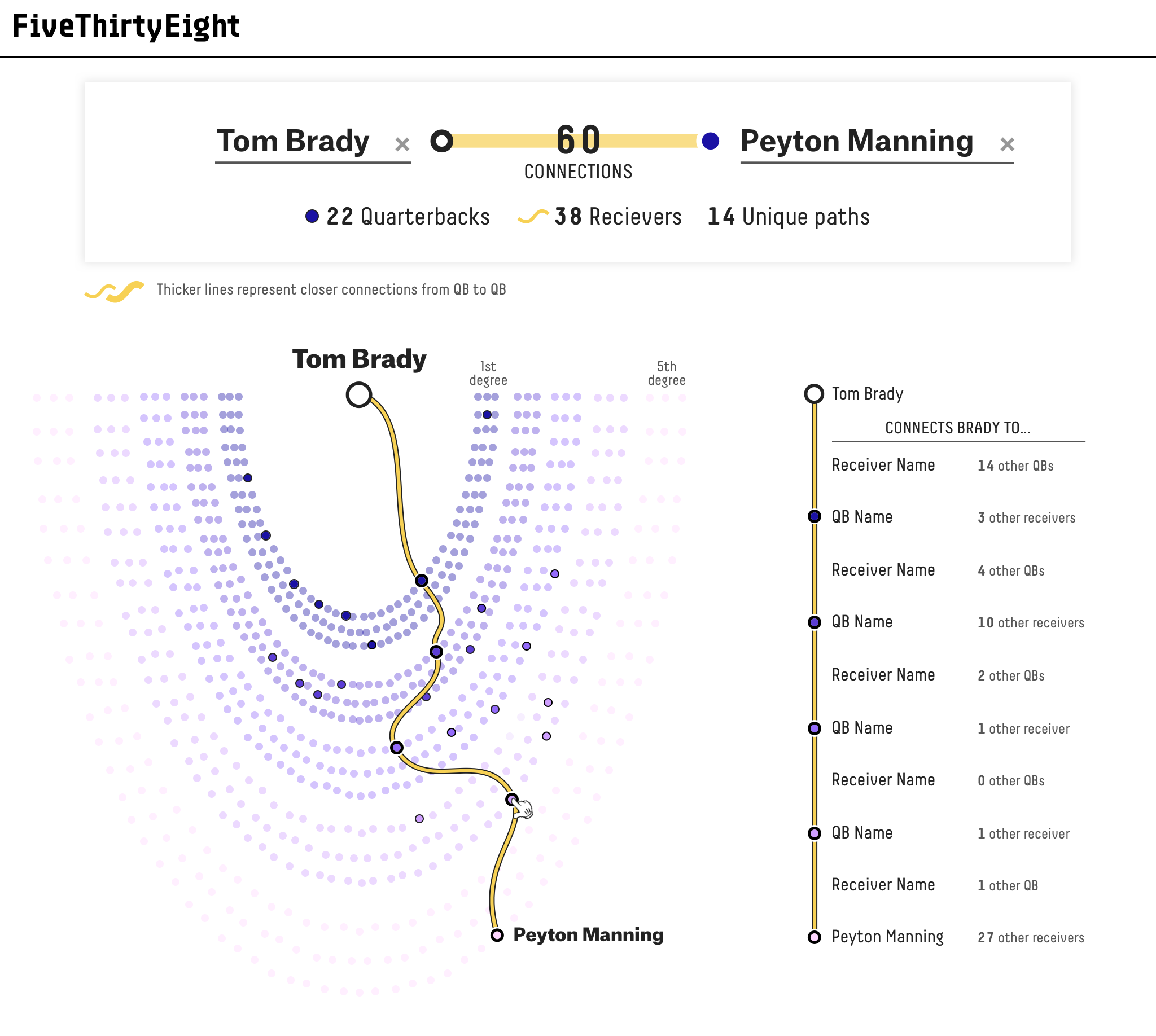 Implementation

---
The look and the feel of the overall piece changed throughout the development process as we made several decisions on what thresholds to apply (5+ touchdowns), where we should place emphasis (quarterbacks) and how we would explain those decisions around and within each visualization. Some of the iterations were wonderfully hacky.


Ship it

---
Now you can explore the galaxy of NFL quarterbacks, enjoy!
See the project
online

here!