<- Back to overview

NZZ

My City is Feverish - how the Summer in Swiss Cities keeps getting hotter

In light of a forecasted extreme heatwave in Switzerland, we produced an overview of the last 50+ years of summer in Switzerland. Spotlighting six major cities, the graphics show average summer temperatures and the number of record heat days over 30 degrees Celsius. This article and visualizations were produced within one day.
_
The number of "heat days" in Zürich and Bern has massively increased.


_
Each white strip represents a "heat day" which is defined by reaching a temperature above 30 degrees Celcisus. We calculated the number of days per year over the last 58 years.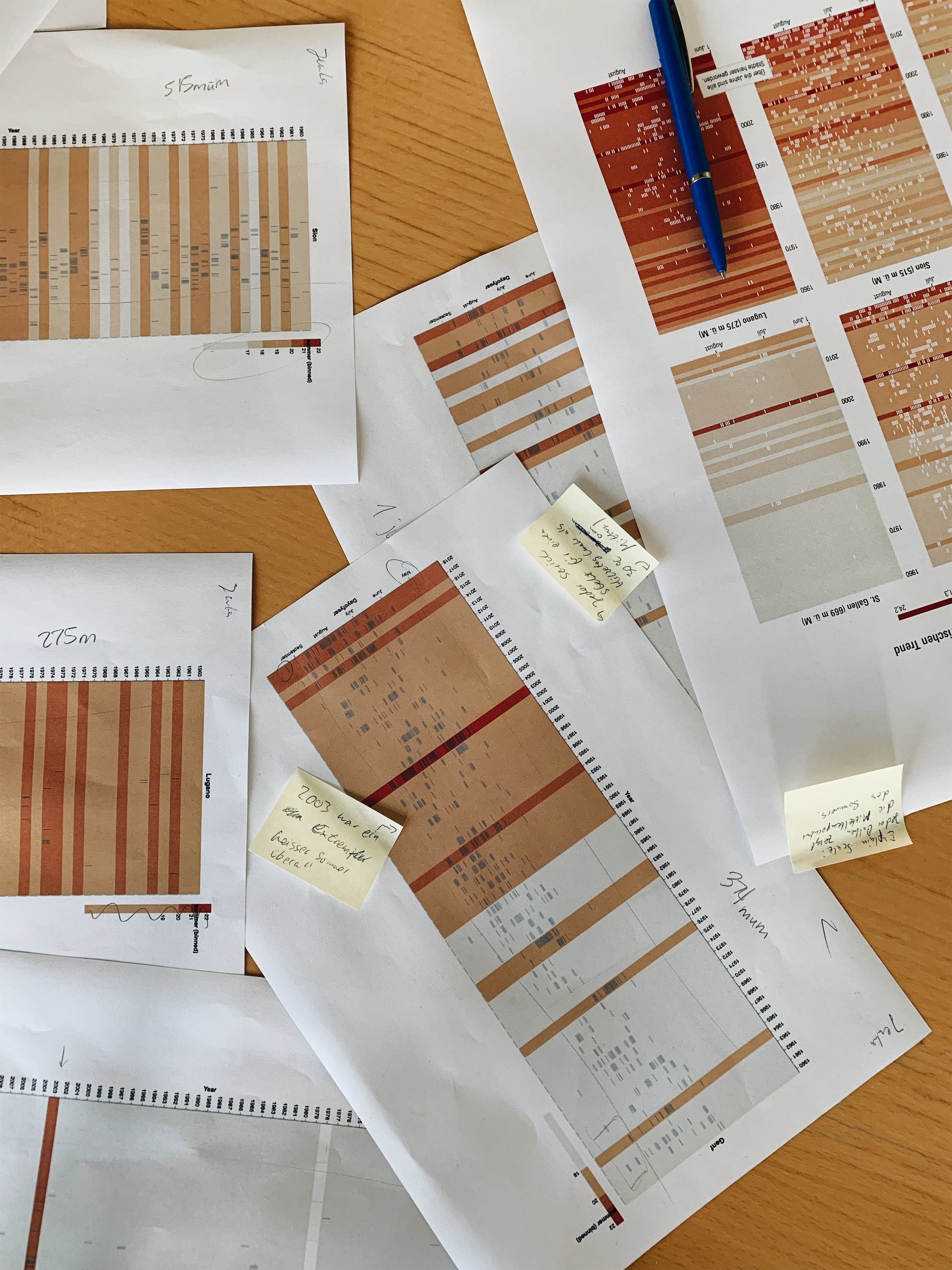 _
The average temperature in the summer has also increased significantly.
_
Each horizontal bar is encoded with color to represent the average summer temperature of that year (1 June-31 August). What we saw for all six cities: that temperature is rising.
Read a thread about the process of creating this visualization
here
.
<- Back to overview